Back
Exit strategy planning plays a vital role in determining a strategic direction for your company and the future of your business' legacy. A well-thought out exit strategy can facilitate a smooth transition and minimize disruption for you, your business operation, and position you to optimize the outcome in a manner consistent with your priorities.
Most importantly -- whether your business is large or small -- you need be kept informed of all of your potential options before, and during, your planning process.
In the second part of our webinar series on exit strategy planning for business, we explored current trends in the merger & acquisition market and how experts can help execute your plan.

Panelists: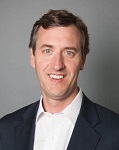 Will Krusen (President of Falcon Affiliates)
Will manages Falcon's investment process as well as the Firm's involvement with portfolio companies. His background ranges from investing in private companies and partnerships, corporate strategy, general management, and corporate finance and M&A. He has worked on financings and acquisitions ranging in size from $10 million to greater than $1 billion.

Will holds an AB in Economics from Princeton University and an MBA from Harvard University. He is active with the Young President's Organization (YPO), the Association for Corporate Growth (ACG), the Princeton Alumni Association, and is a trustee of the Boys & Girls Clubs and St. Christopher's School, both in Richmond.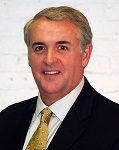 Harold Williams (Dickinson Williams & Company)
Harold is a Co-founder and Managing Director of Dicksonson Willams & Company. He has over 30 years of transactional experience in investment banking, leveraged finance, and corporate financial management. Plus twenty years of investment banking experience, including six at Harris Williams & Company.
Previously he worked at Custer Williams & Co., HALIS, Inc., Heller Financial, RJR Nabisco, and SunTrust. Harold also has a M.BA. from Georgia State University and B.S. in Commerce from the University of Virginia.
Moderator: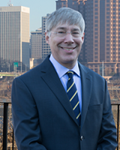 Brad Nott (Market Executive, Commercial Banking, Atlantic Union Bank)
Brad is a Commercial Banking Market Executive for Atlantic Union Bank. He has 32 years of experience in all aspects of commercial banking including client management, loan approvals, treasury sales, and personnel management.
Brad and his team focus on helping clients with financings that assist with acquisitions, working capital solutions, expansions, recapitalizations, and construction projects, as well as treasury and deposit solutions that improve cash flow and investment returns.
You Might Be Interested In