Wire Transfers
SWIFT Code ATUNUS32
A fast and reliable way to send money.
If you're expecting a wire from an individual or business, provide them with the information below to ensure there are no delays receiving your funds.

To receive wires in the timeliest fashion from overseas the below instructions must be followed. Accounts may also be subjected to an incoming wire fee. If you need to send a wire or have any questions, please visit your local branch or contact a banker about enrolling in Business eBanking with wire services.
---
Incoming Wire Standard Settlement Instructions Domestic and International
Remittance Instructions – Domestic Wire Transfers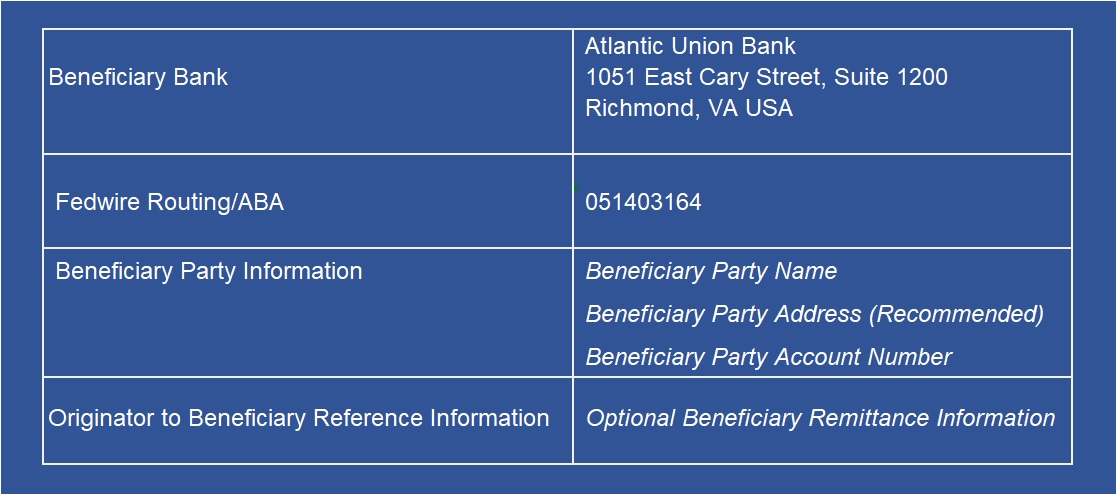 Remittance Instructions – US Dollars & Foreign Currency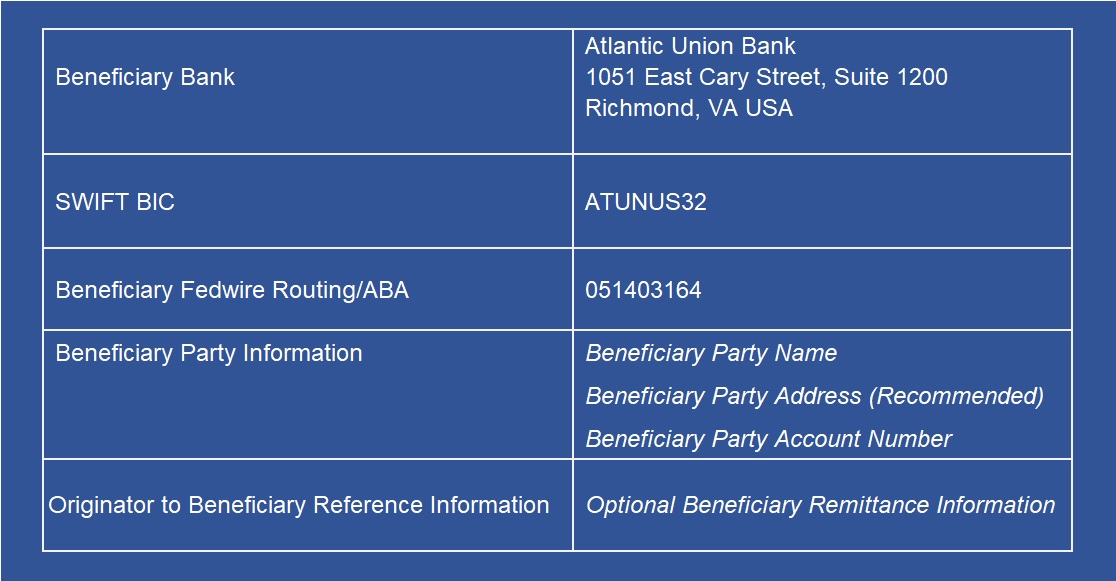 Note: To receive funds from any foreign country, please follow the instructions above. Please note that the foreign institution has the right to use its own correspondent network prior to the receipt of funds at Atlantic Union Bank.
Additional resources
How else can we help?
Better Customer Support Starts here
Not sure where to start? We can guide you in the right direction.