Back
Ahoy, Mateys! The Atlantic Union Bank (AUB) pirate crew recently set our sights on The Diamond, home of the Richmond Flying Squirrels baseball team to see what treasure awaits there. And treasure we did find! We met up with Nutzy and Nutasha and saw some of the fiercest ghouls you ever did see when the people of the port of Richmond brought out their young ones to celebrate Squirrel-O-Ween.
At our dock, we handed out candy and party jewelry to celebrate the night. The kids got to go around collecting candy from a bunch of suites and tables, as well as take a hay ride around the bases! With 1,000 kids expected, and nearly 3,000 showing up, this event was a great way to see how Richmond was celebrating Halloween.
"We held down the ship for a smooth three-hour voyage. With upwards of 3,000 ghouls, goblins, ghosts, Pokémon, princesses and just about every other costume you could imagine floating by to pick up some candy." says Dave Baird, a crewmate on Ship AUB, "We had a great time handing out treasures to all, and, fortunately, we didn't have to make anyone walk the plank."
Ship AUB had the best spot in the park – right next to the entrance to the field where the hayride, costume contest and more took place throughout the night. Getting to support Richmond's own Flying Squirrels while seeing our community show off their Halloween best made for a great time for all.
What a great and rewarding night getting to know more people in our community and seeing how much fun the kids all had going trick or treating and getting to run around the Diamond. We can't wait for next year's event!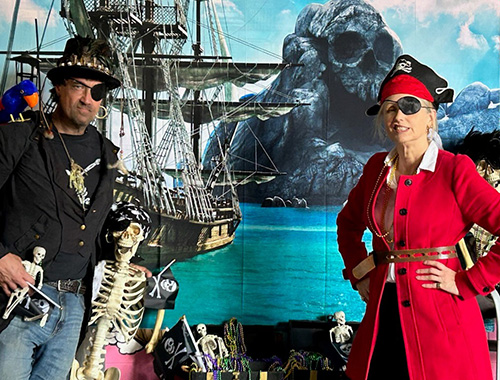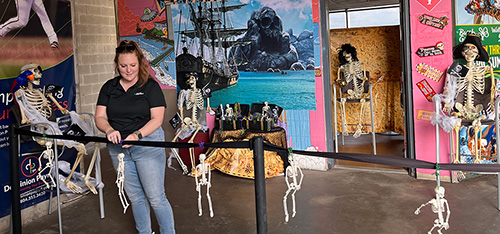 You Might Be Interested In