Back
Exit strategy planning is often overlooked in an overall business strategy, but it plays an integral role in determining the future for you and your company. Selling your business is one of many types of exit strategies. Given the current robust market situation, now may be a better time than ever to sell.
In the third part of our webinar series on exit strategy planning for businesses, we present three case studies that will cover the different phases of the exit strategy.
Early stage planning for the exit
Executing the exit (when you have letter of intent from the purchaser)
Asset management/Income Replacement

Introduction: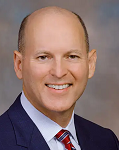 John Asbury
(President and Chief Executive Officer, Atlantic Union Bankshares)
John is a Virginia native and had a long and fulfilling career in a large bank environment before deciding he was ready to be a part of a smaller institution where he could better make an impact and lead strategic direction. His 30-year career has taken him coast to coast, and he is excited to be recreating something that has not existed in nearly 20 years – a Virginia-based regional bank.


Panelists: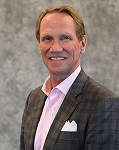 Jess Ellington
(SVP, Chief Investment Officer, Director, Asset Management Services, Atlantic Union Bank Wealth Management)
Jess started out his career as an analyst with a major financial institution perfecting the craft of digging into companies, moved to the investment management consulting business where understanding proper asset allocation was key, and spent 12 years running a hedge fund and honing his macro skills. He brings all that experience to Wealth Management in his role of Chief Investment Officer and Director of Asset Management Services.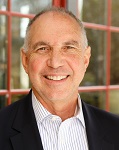 Stuart Blain
(SVP, Wealth Relationship Manager, Atlantic Union Bank Wealth Management)
Stu enjoys helping people meet their goals and objectives by establishing a personal relationship that makes his job much more than an occupation. He brings a sincere desire to listen first in order to have a complete understanding of the issues surrounding each and every client before beginning to evaluate how to craft the right, customized and individual solution.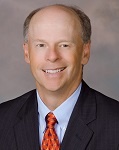 Jack Catlett
(SVP, Head of Trust and Estate Services, Atlantic Union Bank Wealth Management)
Jack joined the Wealth Management team in 2014 after a long career as an attorney in a private practice in Richmond. During the last 14 years of his legal career, he focused on wealth, estate and trust planning, and administration for individuals.

Moderator: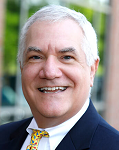 Phil Rudder
(SVP, Private Banking, Atlantic Union Bank Wealth Management, Registered Representative, Raymond James Financial Services)
A strong advocate for the financial health of his clients, Phil brings to Wealth Management over 30 years of experience in Richmond's High Net Worth space, finding solutions for complex credit, trust and estate, and investment issues.



See our other webinars in the series: (Part 1: How to Plan an Exit Strategy for Your Business, and Part 2 Market Trends and Expertise in Exit Strategy Planning)

---
Disclosures:
Atlantic Union Bank Wealth Management is a division of Atlantic Union Bank that offers asset management, private banking, and trust and estate services. Securities are not insured by the FDIC or any other government agency, are not deposits or obligations of Atlantic Union Bank, are not guaranteed by Atlantic Union Bank or any of its affiliates, and are subject to risks, including the possible loss of principal. Deposit products are provided by Atlantic Union Bank, Member FDIC.

Past performance quoted is past performance and is not a guarantee of future results. Portfolio diversification does not guarantee investment returns and does not eliminate the risk of loss. The opinions and estimates put forth constitute our judgment and are subject to change without notice, as are statements of financial market trends, which are based on current market conditions. We believe the information provided here is reliable, but do not warrant its accuracy or completeness. This material is not intended as an offer or solicitation for the purchase or sale of any financial instrument. The views and strategies described may not be suitable for all investors. This material has been prepared for informational purposes only, and is not intended to provide, and should not be relied on for, accounting, legal or tax advice. References to future returns are not promises or even estimates of actual returns a client portfolio may achieve. Any forecasts contained herein are for illustrative purposes only and are not to be relied upon as advice or interpreted as a recommendation.
You Might Be Interested In