Back
There is no magic recipe that will guarantee the preservation of your family relationships and the perpetuation of your business. There are, however, five key items that if not planned for will almost assuredly lead to heartache, negative family dynamics and a poor chance at business succession.
During this webinar
Grey Merryman, CFA
will facilitate a discussion with our guest speaker,
Dave Specht
, Director of the Global Family Business Institute at the Drucker School of Management. They will cover a series of questions that will address the traditional options around Business Succession Planning (keep or sell, management buyout, ESOP) as well as the 5 C's in an attempt to humanize this very difficult process of determining the future of a privately held company.
The 5 C's you will learn about are:
Contingency Planning
Cash Flow
Compensation
Communication
Conflict
Featured Speaker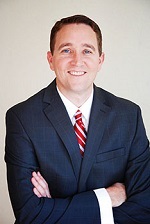 Dave Specht
Dave Specht is the Director of the Drucker School Global Family Business Institute at The Drucker School of Management. His professional mission is to, Preserve Families and Perpetuate Businesses. Dave is the author of, "The Family Business Whisperer" and is a thought leader on topics surrounding generational continuity of family-owned businesses and family wealth. Prior to his current role, he trained 2,500 top advisors/bankers at a large financial institution on family dynamics and generational wealth issues. Dave lives in Washington state with his wife and 6 children.
Moderator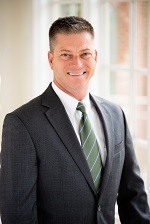 Grey Merryman, CFA
Grey brings over 30 years of experience in financial services to Atlantic Union Bank Wealth Management. As a Wealth Relationship Director, he develops customized strategies for his clients that include investment, estate, and retirement plans, as well as business exit strategies for business owners. Originally from Pennsylvania, Grey holds a BBA in Finance from The George Washington University and a Chartered Financial Analyst (CFA®) designation from the CFA Institute. He currently resides just north of Charlotte, North Carolina with his wife and children.
You Might Be Interested In