Atlantic Union Bank Wealth Management
Your trusted, experienced partner in investment management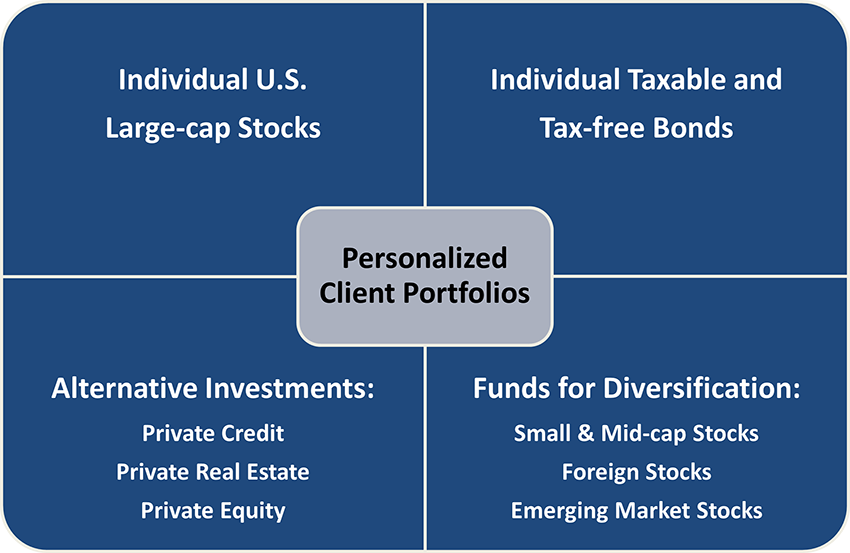 Every Atlantic Union Bank Wealth Management (AUBWM) client is assigned a dedicated Senior Portfolio Manager with an experienced background working with high net-worth families and institutional clients. We create customized investment plans that incorporate our highly skilled team's best thinking, personalized to a client's unique situation by their Senior Portfolio Manager.
Meet our Investment Team
Our team has an average of over 25 years experience in asset management.
These advisors take into account each client's tax sensitivity, income generation needs, legacy asset positions and the client's specific values. Then, we use our investment philosophy that's grounded in financial science, industry best practices and decades of experience to create a diversified, personalized portfolio to help our clients achieve their financial goals. Plus, our advisors are always on the lookout for new opportunities to assist their clients and keep their portfolios updated.
Atlantic Union Bank Wealth Management is a division of Atlantic Union Bank that offers asset management, private banking, and trust and estate services. Securities are not insured by the FDIC or any other government agency, are not deposits or obligations of Atlantic Union Bank, are not guaranteed by Atlantic Union Bank or any of its affiliates, and are subject to risks, including the possible loss of principal.