A topic that is top-of-mind right now is how businesses and their employees will return to the office knowing that it will be different than working fully virtual. While exciting, there's also a lot to think through and figure out in the process.

This webinar was moderated by our Nonprofit Banking Group, with panelists from Atlantic Union Bank, Mary Washington Healthcare, Loudoun Country Day School, and AHT Insurance.

The discussion focuses on strategies, risks and liabilities, and future impacts of employees returning to the office. This webinar is ideal for executive and senior management at nonprofit and for-profit organizations. You will get tips to reflect on:

​Return-to-work strategies, including tools to be more effective.
Processes to identify the risks of having people come back to work returning to the workplace during the pandemic.
Returning to work safely and ensuring legal and compliance standards are upheld.
Resources available to help companies if they don't have an in-house HR department and/or insurance partner.
Review of case studies to see what firms are doing to protect themselves in this climate.
What the future of work looks like after COVID, including mental health aspects.

Webinar presented and hosted by: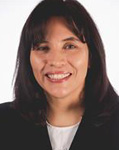 Moderator: Christine Cardinal
Atlantic Union Bank, SVP of Nonprofit Banking Group
Christine has over 25 years of banking experience working with tax-exempt organizations in Northern Virginia, DC and Maryland.She is focused on partnering with nonprofits to deliver exceptional service, serve as a valued resource, and provide customized solutions enhancing daily operations and meeting an organization's financial needs. She is currently a member of the Greater Washington Society of CPA's, American Society of Association Executives, and FAR and is the past Chair of the ASAE Finance and Business Operations Professionals Advisory Council.



Moderator: David Leudemann
Atlantic Union Bank, Market President and Nonprofit Banking Group Manager
Currently serving as Group Manager for Nonprofit Banking, David is a 35-year commercial banking veteran. Throughout his career, David has worked to develop subject matter expertise focused on assisting nonprofit clients with capital formation and cash-flow management strategies. Prior to his current role, David served as the Atlantic Union Bank - Northern Region Commercial Group Manager responsible for leading teams in commercial and middle market banking activities. He has served on the board of numerous nonprofit organizations, and together with his wife Elicia, founded and ran a mentoring program serving at-risk youth in Annapolis, Maryland.David, Elicia and their three children reside in Loudoun County, Virginia.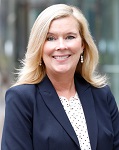 Panelist: Susan Pfautz
Atlantic Union Bank, SVP, Interim Chief HR Officer & Head of Total Rewards
Susan is currently serving as Interim Chief Human Resource Officer and has been with Atlantic Union Bank for seven years. She provides input and knowledge with respect to strategic decisions and partners with key stakeholders to design talent programs in support of key business priorities. Susan holds a B.S. of Business Administration from James Madison University and an MBA from George Mason University, and is also a licensed Certified Public Accountant.




Panelist: Kathryn Wall
Mary Washington Healthcare, SVP, Chief Human Resources Officer
Kathryn Wall is the Senior Vice President and Chief Human Resources Officer for Mary Washington Healthcare.Kathy is responsible for all people systems including recruitment, retention, employee engagement, total rewards, learning and knowledge management, employee health, volunteers and patient experience. She has over 35 years of healthcare HR experience in all types of settings including inter-city tertiary setting, rural academic medical center, and a multi-system, community health systems.Kathy holds a Bachelors of Arts degree from the University of Virginia, a Masters of Arts in Human Resources Development from George Washington University, and Fellows in Change Management from John Hopkins University. Kathy is the author of the Healthcare Training Handbook published by Jossey Bass in 2000.



Panelist: Randy Hollister
Loudoun Country Day School, Headmaster
E. Randall (Randy) Hollister, PhD, has been Headmaster of Loudoun Country Day School since 1993. Prior to that, he served as Assistant Head from 1989-1993. He joined Loudoun Country Day in September 1988 as an English teacher and coach, following the completion of a doctorate of philosophy in Educational Organization, Administration, and Policy at the University of Buffalo. He is a recipient of a National Endowment of the Humanities Fellowship and the Washington Post's Distinguished Educational Leadership Award. Dr. Hollister has chaired numerous accreditation teams throughout Virginia for the Virginia Association of Independent Schools (VAIS) and served as a board member for the Loudoun Literacy Council (nonprofit). He has coached basketball in the Central Loudoun Youth Basketball League, Middle School Travel Basketball League, and AAU, and continues to coach basketball at Loudoun Country Day School.


Panelist: Derek Symer
AHT Insurance, Nonprofit Director and Partner
As AHT Insurance's Nonprofit Practice Leader, Derek Symer serves associations and nonprofit organizations. He and his team have built lasting partnerships by developing successful risk and insurance programs for their clients. Backed by a team of highly skilled risk professionals, Derek delivers insightful support to boards, audit and finance committees, and association leaders. He educates clients and is a frequent speaker on the rapidly evolving landscape of Cyber insurance and technology risks. He works with clients to mitigate and insure their organizations against the risks of ransomware, E-mail compromise, network security breaches, and other cyber risks.

Member FDIC.