As a result of changes to the Employee Retention Credit offered through the CARES Act, businesses that received Paycheck Protection Program (PPP) loans may be eligible for additional funding.

This webinar is ideal for 2020 and 2021 PPP loan recipients, as well as executive directors and CEOs of nonprofit businesses. In this webinar we covered the following questions:

What is the ERC?
How can your organization qualify for the ERC?
How is the ERC calculated?
Are there strategies on how to maximize the ERC and take advantage of PPP loan forgiveness?
Additional Resources in How CLA Can Help:
Employee Retention Credit
Determine ERC eligibility, including:

If your operations have been fully/partially suspended.
If a "significant decline in gross receipts" has occurred.
What counts as a qualified wage?
What counts as a qualified health plan expense?
Calculate the appropriate credit

The maximum amount of ERC available.
Prepare the proper forms for 2020 and 2021 credits.
What counts as a qualified wage?

Join us for Weekly Livestreams focused on the latest developments in COVID relief.
Additional articles and information can be found here.
Subscribe to CLA's email subscriptions and get insights delivered right to your inbox.

Webinar presented and hosted by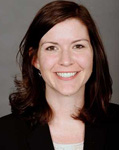 Jenny Wise, CPA
CLA (CliftonLarsonAllen)
Jenny, leader of the private industries tax practice for the Washington, DC metropolitan area, has more than 15 years of experience serving clients ranging from small and mid-sized entities to $1-billion-dollar private equity funds. She is responsible for providing a full suite of compliance and consulting services to her clients, including Federal, State and Local, International, and Mergers and Acquisitions Tax. Prior to joining CLA in 2018, she spent 15 years in the Alternative Investments Practice at KPMG in the Dallas and Tysons Corner offices.



David Leudemann, Market President and Nonprofit Banking Group Manager
Atlantic Union Bank
Currently serving as Atlantic Union Bank's Group Manager for Nonprofit Banking, David is a 35-year commercial banking veteran. Throughout his career, David has worked to develop subject matter expertise focused on assisting nonprofit clients with capital formation and cash-flow management strategies. Prior to his current role, David served as the Atlantic Union Bank- Northern Region Commercial Group Manager responsible for leading teams in commercial and middle market banking activities. He has served on the board of numerous nonprofit organizations, and together with his wife Elicia, founded and ran a mentoring program serving at-risk youth in Annapolis, Maryland. David, Elicia and their three children reside in Loudoun County, Virginia.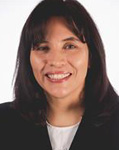 Moderator: Christine Cardinal, SVP of Nonprofit Banking Group
Atlantic Union Bank
Christine has over 25 years of banking experience working with tax-exempt organizations in Northern Virginia, DC and Maryland. She is focused on partnering with nonprofits to deliver exceptional service, serve as a valued resource, and assist them with financing needs, as well as improving efficiencies through the use of automation and technology.