Diversity, Equity, and Inclusion
Together, we have an opportunity to make a difference.
At Atlantic Union Bank, we value diversity, equity, and inclusion.

Our Teammates come from different places and have unique perspectives, and our goal is to create one team that values each individual's ideas and contributions. By embracing our differences and treating everyone with respect, we're able to enrich the lives of the people and communities we serve.

Our goal is to ensure that Diversity, Equity, and Inclusion is a part of everything we do. From our community involvement and charitable giving to our Teammate hiring and retention strategies and daily interactions, Diversity, Equity, and Inclusion is woven into every aspect of how we approach our business.

Our Vision Statement:
Atlantic Union Bank embraces diversity of thought and identity to better serve our stakeholders and achieve our purpose. We commit to cultivating a welcoming workplace where Teammate and customer perspectives are valued and respected.

This is how we deliver:
TEAMMATES
We are committed to hiring diverse talent, promoting people on their merits and treating everyone with respect and dignity, and are an Equal Opportunity Employer for minorities, women, LGBTQ+, veterans and disabled people. We inspire our teammates to grow and develop, love what they do and who they do it for. Learn more about our values and culture, career opportunities for military veterans, veterans with disabilities, and active military personnel, and our Diversity Summer Internship program.
CUSTOMERS
We believe that people have a right to expect more from the companies they do business with and that includes a commitment to doing the right thing. By offering fair financial solutions and honest advice, we create opportunities for families and business owners. Learn more about expecting a better banking experience.
SHAREHOLDERS
We're committed to operating the bank in a safe and sound manner, and maintaining regulatory ratings while delivering top-tier performance.
COMMUNITIES
We believe that Atlantic Union Bank's success is tied to the success of the communities where we live and work. Investing in our communities and the local economy helps ensure the vitality of our market and our customers. Learn more about our commitment to our communities, supplier diversity, and the Community Reinvestment Act.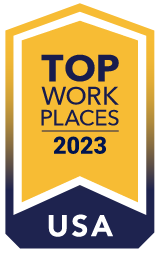 Atlantic Union Bank is proud to be named a national Top Workplace in 2023 based on Teammate feedback.


Better Customer Support Starts here
Not sure where to start? We can guide you in the right direction.