Back
"Relentless persistence." That's how Dan Stevens of PortRail Crane Service describes the way that Alvin Payne and Paul Buckley from Atlantic Union Bank won his business. As the owner of a business that provides a specific, specialized service, he knew that he would need a bank that was committed to doing what he needed, when he needed it.
It all started one day when Alvin and Paul came in to introduce themselves and ask how they could help. Shortly after, while talking about strategy and financial plans, they were able to give Dan a loan to help his business grow. From there, it led to a partnership that has lasted six years and has only improved through that time.
Dan appreciates that his team at Atlantic Union Bank is always prepared to help him with any type of financial need, and has creative ideas to support his business and make it work. Knowing that he has a close partnership with a bank that will be there for him when he needs it allows him to focus on what really matters: reaching his goals with PortRail Crane Service.
The close relationship that helped Atlantic Union Bank support Dan in what he needed for his business started from the very beginning. When Dan was looking to expand his business as a new owner, he knew that he needed a bank that saw the same vision for his company that he did. When "no one else wanted to work with us," Dan says that Atlantic Union Bank stepped in to provide his fledgling business with the funds that allowed it to take flight and grow to the place it is today.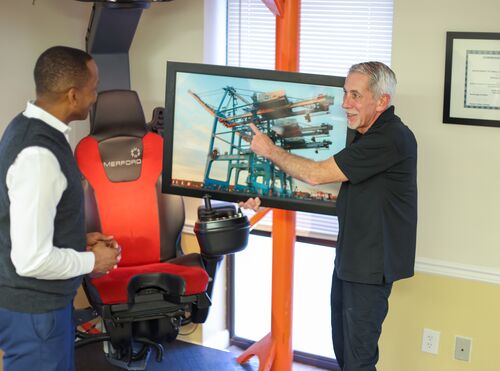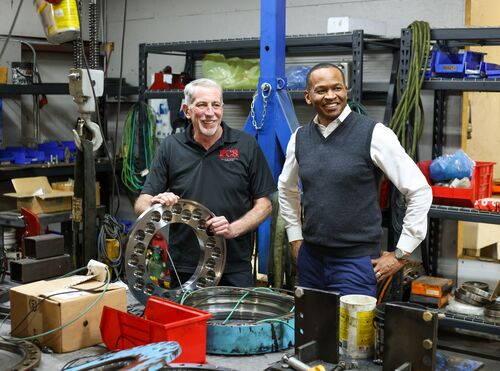 There's nothing better than knowing that you've helped someone achieve a goal that they've worked hard toward, and that's something that brings a smile to the faces of the teammates that have been able to support Dan.
Alvin's willingness to go the extra mile has meant that not only does Dan do his business banking with Atlantic Union Bank, he (as well as most of his leadership team) have chosen Atlantic Union Bank as their personal bank as well. His confidence in the service he will receive means that he knows that any time he has a question or a 'crazy' request, the team at Atlantic Union Bank will work to achieve top-notch outcomes.
There's always more to say about the importance of the relationship between a small business owner and the bank they choose, but it's Dan who says it best: "If you are a small business owner in the Hampton Roads seven cities, you are missing the boat to grow your business if you are not working with Atlantic Union Bank."
You Might Be Interested In